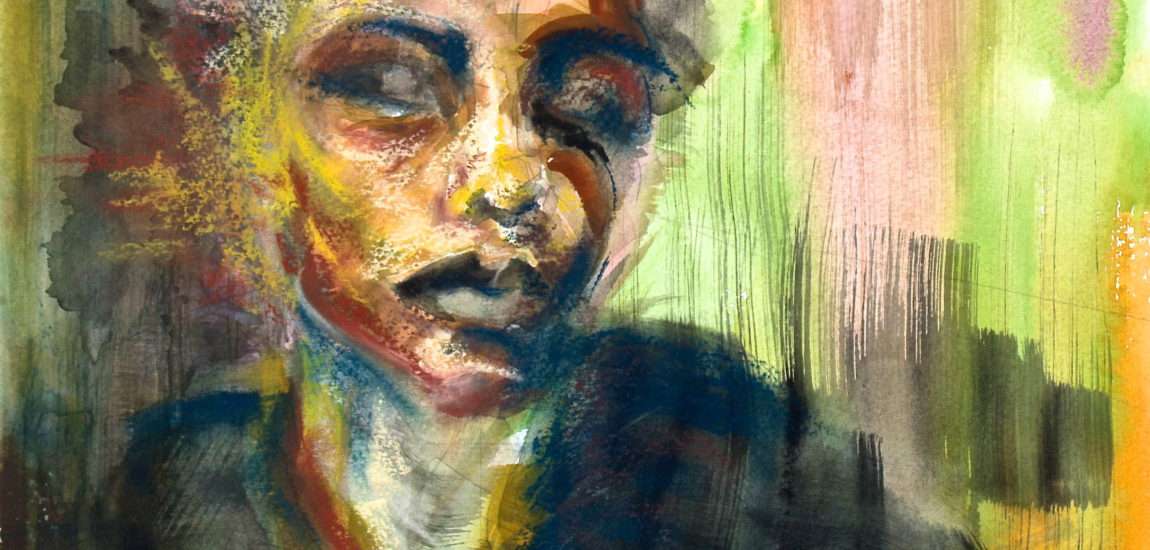 COME CLOSER
The Paintings:
They arose from a necessity to recognize, respect and heal what I kept unseen from others and myself.
The Concept:
The pieces of COME CLOSER were shown at Collective: An Art Space, Chevy Chase, MD. COME CLOSER was a gallery instillation as much as it was a space of intention, comprised of a mirror and twelve 18″×20″ self-portraits.
Titled in capital letters, it yells a phrase that is so often intimately whispered. Urgently asking, what are the consequences of subjectivity in perception, how do we see ourselves and how do we wish the world to see us?
In this "space of intention", the exhibition strove to facilitate individual reflection and foster a sense of connectivity. While looking in the mirror, guests were asked, how do you see yourself when next to who/what stands behind/near you?