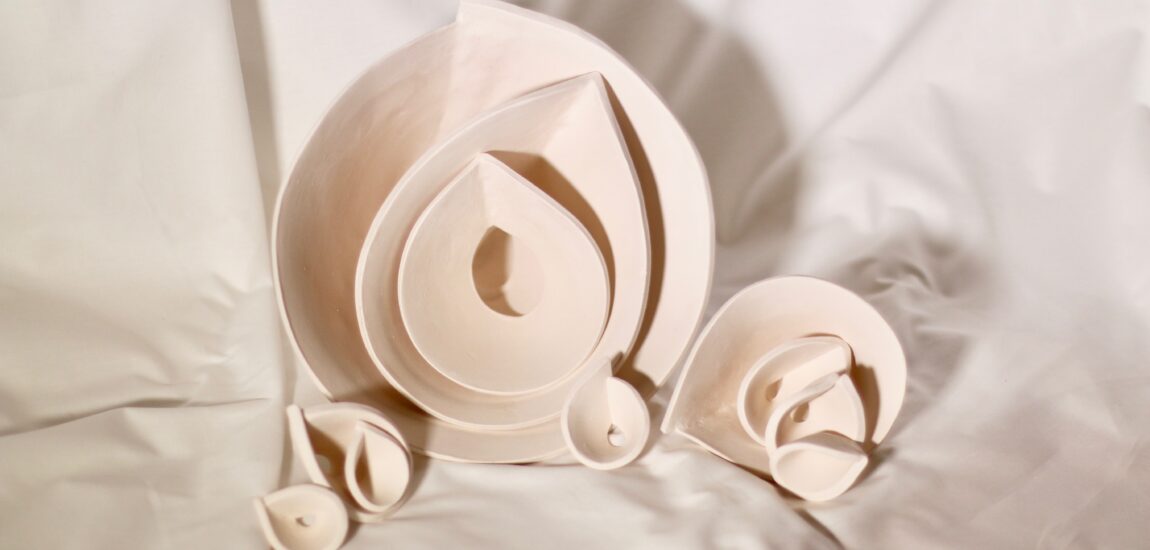 Vessel
At the time of making these ceramic sculptures, I was at a point in my life where I needed to redefine my sense of purpose as an individual and artist. I decided to be ambitious with large slab pieces, and I curved them into petal-like vases. There was something big to hold, but the crux of its intention, of my intention, evaded me, as if it were slipping through the material itself. Leaving the vases bottomless seemed only natural.
In total, I sculpted fourteen pieces of varying sizes. I created without knowing anything except I enjoyed the organic shapes. I found endless ways to design compositions, and something that started off as a challenge became playful.
I worked on them in the Fall of 2020, at Columbia University's ceramic studio. In January, there started to be news of a serious virus sweeping New York City. The University and its studios were shut down. I was unable to paint or fire my work, but I managed to travel with them when I left the city. However, I do not have access to a ceramic studio now. And since I do not remember the specifics of how this particular clay must be fired, it would be dangerous to put them in a kiln with others' work.
I find them special in their playfulness and how they lend to various meaning interpretation. Though unfinished, they are useful. Through these pieces, I can still explore what it means to create – whether it be a concept, a place, or oneself.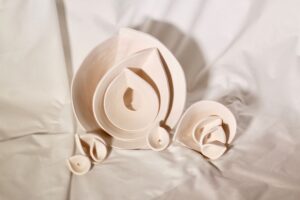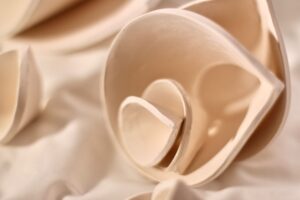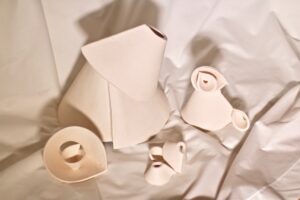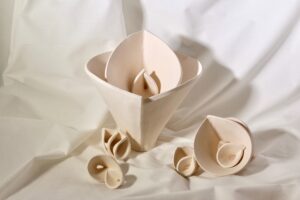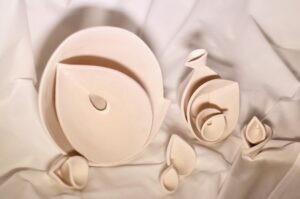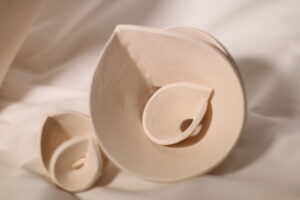 Photo credit: Red Spruce Productions.